Golden Rule Dairy Whole Raw Jersey Milk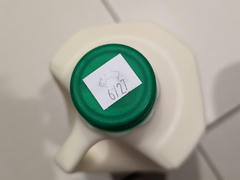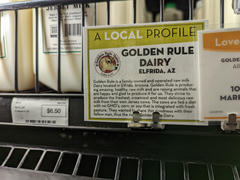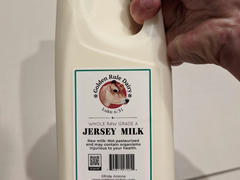 Golden Rule Dairy, raw jersey, 1/2 gal
Very clean pre taste, lightly creamy and silky smooth middle and post taste. No noticeable creamier top, uniform consistency.
Slightly sweeter impression than milk from this group (not a side-by-side comparison). The lighter and cleaner profile makes it a more crushable milk.
Taste test conducted after 10min in AC car and 20min in freezer.
Overall grade: A+ (provisional)
Purchased from Food Conspiracy Co-op in Tucson, Arizona ($6.50)